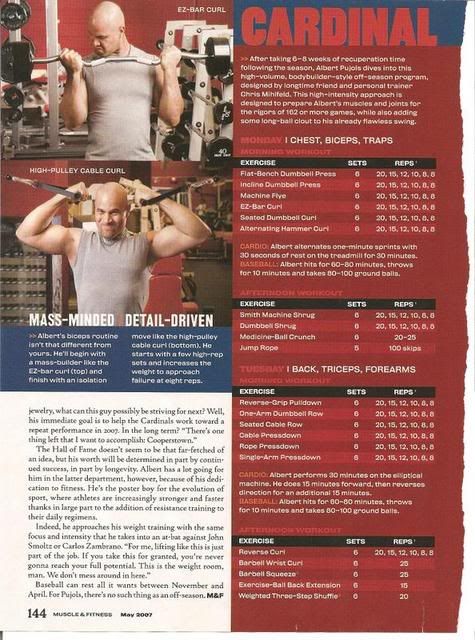 The cover story for the May 2007 edition of Muscle & Fitness magazine features Albert Pujols' training program. This program is without a doubt the worst possible kind of training program that any athlete could follow, regardless of the sport or capability level.
This is a body building, high-volume, low-intensity split routine. There is only one compound movement included in this routine - dumbbell sumo squats - and almost one-third of the program is made up of arm exercises. Pujols' trainer incorporates Smith Machine squats in this program, an exercise that is not recommended for anyone, especially an elite athlete.
When you look at this program it is no wonder that
last season Pujols suffered a pretty severe oblique injury, had a hamstring issue and was bothered by a chronic elbow injury.
Pujols is the best baseball player on the planet, but he follows the worst training program possible.